When updating or furnishing a room in your home, window dressings are a primary consideration. The major coverings available include window blinds and curtains. It is often a difficult choice, but there are many advantages to choosing blinds.
Controlling light levels

Blinds offer greater options when controlling the light that enters the room. Blinds can be adjusted and angled to block out the sun whilst also allowing daylight into the room. They can be completely closed or open, with many variations in between at different heights, which is particularly useful in rooms with computer or television screens.
Colour and style choice

Blinds are manufactured in a range of fabrics, styles and colours, allowing you to add a personal touch to your home. While curtains permit some choice, blinds are available in a wide range of styles such as roller blinds, roman blinds or vertical blinds.
Range of Materials

Blinds offer additional choices in many other materials, including fabric. Blinds can also be constructed from metal, wood or plastic, like waterproof roller blinds found at websites such as http://www.ucblinds.co.uk/PVC-Waterproof-Roller-Blinds.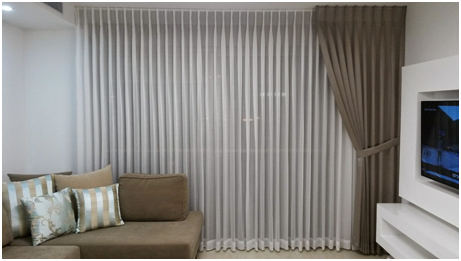 Increased Privacy

Blinds are more flexible when it comes to controlling the amount of light entering a room, and this means privacy can also be controlled. The long-standing guidance has always been to keep valuables out of sight, and the ability to control what the outside world sees of your home is extremely useful in burglary prevention.
If you also experience traffic flow outside your home, you can restrict your view of any unattractive or irritating sights. Top-down blinds allow light to penetrate but limit how much anyone outside can see. Blinds with slats also distort views of your room while making it harder to see the property in your home.
Simple maintenance
Curtains are harder to clean and often require dry cleaning to ensure they are properly freshened. In contrast, blinds require only a quick wipe or dust to ensure they are hygienically clean and in like-new condition for many years to come.
Cost
Curtains can be priced expensively for good-quality fabrics, but fabric blinds are much cheaper because they use less material. If you like the look of wooden blinds but not the bigger price tag, there is always the alternative of faux wood, which offers better value for money.