If you want to fill your home with joy and optimism, the bright colors can help you do it in a fun way. They are tones that convey vitality and that, properly used, help you create an atmosphere of the most special. As always, it depends on the chosen color and intensity, sometimes it may be better to paint only one wall, for example, to stand out a lot, and leave the rest white or neutral, avoiding recharge stay. This, like most things, it is a matter of taste. I leave you with some ideas, and then decide how to apply them in your own home. You think? Well, let's do this!
What colors to use?
There are many possibilities when choosing colors to paint your walls. Within the color wheel are considered alive into purple, fuchsia, violet, blue, magenta, green pure colors, cyan, lime, orange, red and yellow. Although it is true that almost any color, say, flashy, with strong contrast, looks very alive on any wall, getting different sensations depending choose, from the elegance and sophistication of violet to orange and yellow energy.
In the kitchen
You can make the kitchen a very happy place if you use this type of colors to paint it . If you do orange, for example, you will be fostering communication and improving the appetite of diners who come up there. If you choose the red put it on one wall, you'll see that touch nicer you give your kitchen. Other colors that I like for this stay are the green pistachio and lime, which also transmit joviality.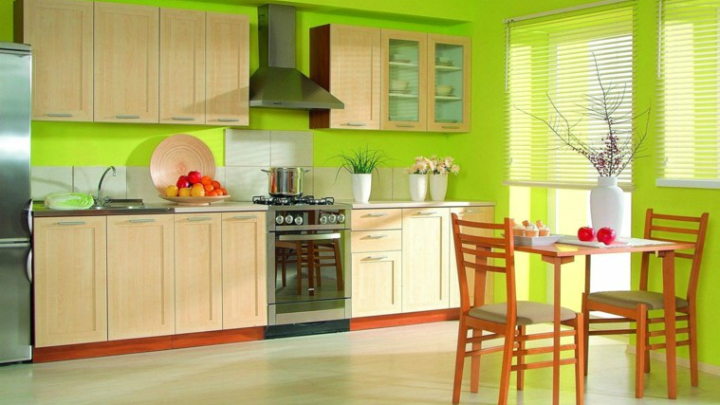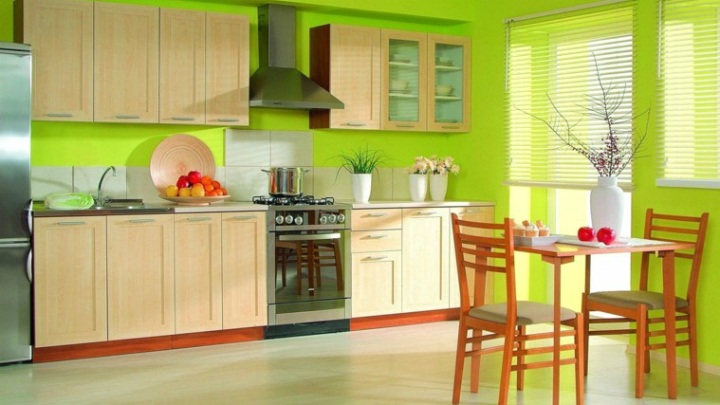 In children's rooms
The vivid colors are never lacking in decorating children's rooms. This is where we like to design fun environments and full of joy, so that children can enjoy in your room; to them are those most passionate about this type of colors.
You may also like to read another article on HealthyHousePlans: Bright and cozy apartment in Oslo
How to use in small rooms?
In small rooms it is best to combine neutral tones with vivid colors leaving, for example, an orange wall and the rest white. And if even a small one has plenty of natural light, bright colors are going to see something softer, so give the feeling that the space is visually lighter.
Vivid colors for the living room
We enter now in the lounge. Here I recommend, for example, use a purple or mauve as it will give an elegant air to the room. Like I said at the beginning of this article, perhaps because it colors with great force and presence is better than to let one or two if you are somewhat far apart, so that they create beautiful contrasts without cluttering the room.
The combination of colors
Achieve a good combination of colors using these bright colors can bring a headache. If you like, you can follow the standard 60-30-10 designer Kenneth Brown. 60% is for the predominant color on the walls, for example, 30% for another side, in furniture or curtains, and the remaining 10% for details on lamps, cushions, etc.
Tags:
bright colors
,
Ideas to paint the walls