Finding a Plot to Build your Own Home on
Building a home of your own is something that has become a lot more appealing to people who are not only looking for the perfect property, but also the perfect location. Finding the right plot of land is one of the most difficult parts of this – as well as searching for a plot that provides for your needs location wise – for example local shops, schools and proximity to work – it is also a  good idea to consult planning maps like this https://www.themapshop.co.uk/planning_maps_online.htm and see what land is available around the area, as some plots can be very expensive.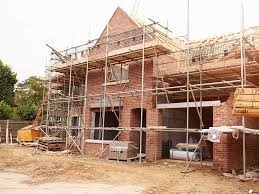 Here are a few tips for finding the plot that you want when you start your search…
Speak to local residents – One of the best ways to find a plot is through speaking to people who live there. If you see some land that you might like in your chosen area, find out who owns it and ask them if they would consider selling it.
Narrow your area down – Don't try searching in too large an area for land, as it can be overwhelming. If you narrow your search down, you can explore in a much more thorough way and make sure that you get exactly what you want from your plot.
Look online – There are plenty of ways to find land online – websites both national and local will advertise land for sale and if you don't want to deal with the planning permission side of things, some land is sold with planning permission already in place which is a bonus.